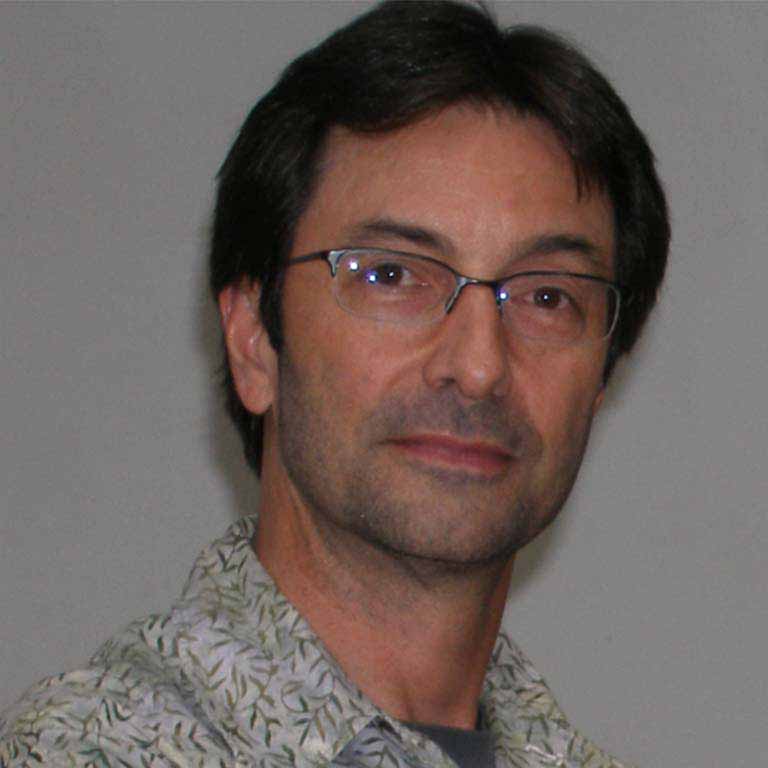 Brian Calvi
Professor, Biology
Education
Ph.D., Harvard University, 1993
Postdoctoral Fellow, Carnegie Institution of Washington, 1993-1998
About Brian Calvi
Lab
Jordan Hall 361
(812) 855-7271
Calvi Lab website
Research
It is critical to discover the mechanisms of normal cell cycle regulation if we are to fully understand what goes awry in cancer cells. Genomic DNA must be fully and accurately replicated and then segregated into two daughter cells when cells divide. DNA replication that is uncoordinated from cell division causes "replication stress" and DNA damage, which is sensed and corrected by cell cycle checkpoints. Defects in both DNA replication and cell cycle checkpoints lead to high rates of DNA mutation (genome instability) and cause cancer. There have been major advances in understanding the molecular mechanisms that regulate DNA replication, the responses to replication stress, and how defects in these processes lead to cancer. Yet, there are many variations on the canonical cell cycle and checkpoint themes during development that remain little understood. Defining these themes and variations is necessary to fully understand how cell division and development are normally coordinated, and how errors in these molecular mechanisms in different tissue types cause cancer.
The research in my laboratory focuses on defining the molecular mechanisms that regulate DNA replication and cell cycle checkpoints during development. We have primarily used Drosophila melanogaster (fruit fly) as a model system. We have also worked with human cells in culture, both in my lab and as collaborations, to determine whether the mechanisms we have defined in flies are operative in humans. We have discovered new aspects of DNA replication and cell cycle checkpoint regulation in development.
Specific subtopics:
Variant polyploid cell cycles in development and cancer.
Cell cycle regulation of DNA replication and genome stability.
Cell cycle and chromatin regulation of apoptosis.