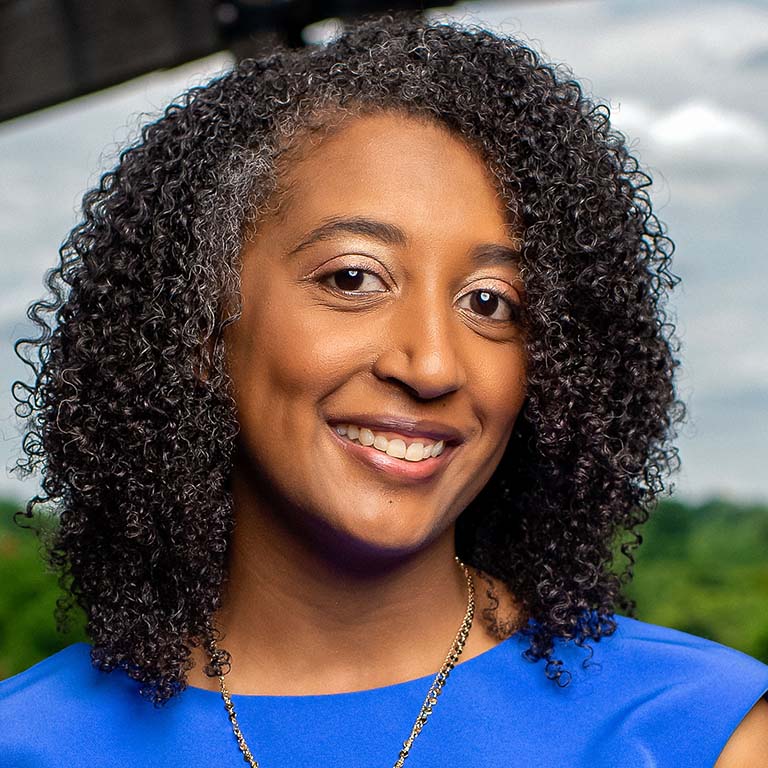 Lesley Weaver
Assistant Professor, Biology
Education
Postdoctoral Fellow, The Johns Hopkins University, 2014-2020
Ph.D., Molecular, Cellular, and Developmental Biology, Indiana University, 2014
About Lesley Weaver
Lab
Biology Bldg. 333
812-855-7457
Weaver Lab website
Follow the Weaver Lab on Twitter
Awards
NIH Pathway to Independence Award (K99/R00), 2018
NIH Ruth L. Kirschstein National Research Service Award (NRSA) Postdoctoral Fellowship Award, 2016
Research
The survival of a species is dependent on the coupling of whole-body physiology and reproduction. Changes in the physiology of an organism can alter communication between organs resulting in disruption of tissue homeostasis and infertility. Many circulating factors, including steroid hormones (e.g., estrogen, progesterone, testosterone), lipids, and other lipophilic molecules function as ligands for nuclear receptors (NRs), making these transcription factors ideal models to understand how signaling from peripheral tissues influences reproductive competency. For example, estrogen-related receptors (ERRs) and retinoic acid receptors (RARs) regulate many reproductive processes, including early germ cell development. In addition, multiple NRs (e.g., SF-1, LXR, FXR, RXR, and LRH-1) are involved in cholesterol homeostasis, thereby affecting steroid production. Despite the large focus on the role of estrogen, progesterone, and testosterone acting through their respective receptors, reproduction is also affected by other NRs; however, how NR signaling in other cell types and organs influence reproduction is poorly understood.
Drosophila melanogaster is a powerful model system to understand how inter-organ communication influences oogenesis based on the numerous available tools for cell- and tissue-specific manipulation, conservation of the same metabolic processes with vertebrates, and established methods for analysis of oogenesis. Similar to humans, reproduction in Drosophila is regulated by hormone and steroid signaling. Previous studies have identified several roles of NRs during oogenesis using the Drosophila ovary as a model. For example, the steroid ecdysone acts directly on germline stem cells (GSCs) through a heterodimer of ecdysone receptor (EcR) and Ultraspiracle (Usp) to regulate their maintenance and proliferation. In addition, Ecdysone-induced protein 78C is required for establishing correct GSC number and for egg chamber viability; whereas, EcR and E75 are required for progression through vitellogenesis.
Previous studies have highlighted roles of NRs directly in the germline; however, it remains to be determined how the actions of NRs in peripheral tissues indirectly influence oogenesis. The main goal of my lab will be to understand the mechanisms utilized by NR signaling from somatic tissues (potentially in combination with NR signaling in the germline itself) to influence oogenesis to provide insight into how small changes in global physiology might contribute to infertility.
Research areas
Developmental Mechanisms and Regulation in Eukaryotic Systems
Eukaryotic Cell Biology, Cytoskeleton, and Signaling
Supporting minority scientists
In addition to my research, I am particularly interested in increasing the number and retention of underrepresented minorities in STEM-related fields. Through my involvement as a counselor for the Jim Holland Summer Science Research Programs at Indiana University, which allows minority high school students to experience research outside of the classroom, as well as serving as an inaugural member of the diversity and inclusion committee while a postdoc at The Johns Hopkins University, I hope to inspire and provide support for future and fellow minority scientists.